Update : Debris found on the Indian Ocean island of Reunion is "very likely" to be from the missing flight MH370, a top Australian official has told the BBC.[5]
Update : "It is almost certain that the flaperon is from a Boeing 777 aircraft. Our chief investigator here told me this" said Malaysia Deputy Transport Minister Abdul Aziz Kaprawi. Since there is no other missing Boeing 777, the debris may be from the missing Malaysia Airlines MH370 flight.
Debris found in Reunion Island in Western Indian Ocean near Madagaskar may be from the missing MH370. The debris looks like a part from the wing of a large aircraft like Boeing 777, the type of the aircraft disappeared in March 2014.
Officials are cautiously optimistic and working on the part which washed off the shores of the island The debris was found off the coast of St. Andre, a community on the Reunion Island.[1]
The aircraft part shows sign of tearing off the wing and appears to be an inside flap from Boeing 777 wind. But it is painted white which is not consistent with silver color of such part in Boeing 777.
Malaysia meanwhile announced that they have sent a team to see if Reunion Island debris is from MH370 flight. "I have sent a team to verify the wreckage ... we hope that it can identify (the wreckage) as soon as possible," said Malaysia's Transport Minister Liow Tiong Lai during a visit to the United Nations (UN) in New York. [2]
An US official told the Associated Press news agency that, based on the photos, investigators had a "high degree of confidence" that the part was a flaperon unique to a Boeing 777 wing.[3]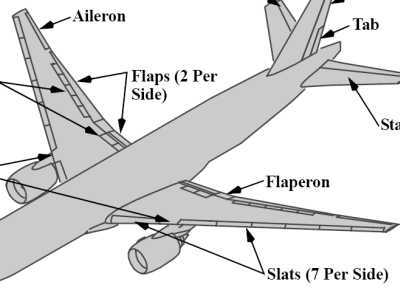 Given the fact that there is no other Boeing 777 is missing, the part is most probably from MH370 if the debris is from a Boeing 777.[4]
The part may also be from another tragedy. Yemenia Flight 626 has crashed near the north coast of Grande Comore, Comoros on 30 June 2009, killing the 152 other people on board.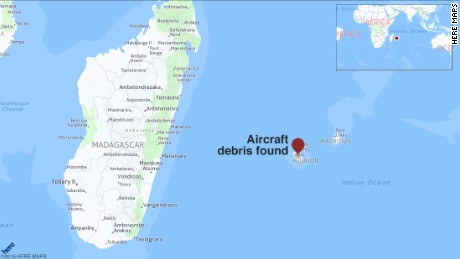 Where is the suspected MH370 debris found?
Reunion Island is off the coast of Madagaskar Island which is off the shores of Africa. It is in the same ocean where there is an ongoing search for MH370 but thousands of miles away from the search site.
[1] - Debris looks like Boeing 777, could be MH370, says source
[2] - Malaysia sends team to see if Reunion Island debris is from MH370 flight
[3] - MH370 search: Experts investigate Indian Ocean wreckage
[4] - US official: Plane debris in Indian Ocean same type as MH370
[5] - MH370 search: Reunion debris 'very likely' part of plane