AirAsia will be deploying an additional 84 flights throughout the Chinese New Year 2017 period from 25 Jan to 1 Feb to selected domestic and international routes in anticipation of the strong travel demand during the festive period.
Among the routes which have additional flights are from Kuala Lumpur to Singapore, Penang, Sibu and Tawau; as well as from Penang to Singapore, Kuching to Singapore and from Johor Bahru to Miri and Sibu. The additional flights are available for booking online at airasia.com as well as on the airline's mobile app on the iPhone and Android devices.
Spencer Lee, AirAsia Berhad's Head of Commercial said: "We would like to encourage everyone to book their flights early for the upcoming Chinese New Year 2017 festive season, and we are pleased to share that we have an added capacity of 15,000 seats from 25 Jan until 1 Feb to facilitate the high demand of air travel during that period. Whether it's a family reunion, or a quick getaway, we hope that these additional flights with our everyday low fares will help everyone to have a memorable Chinese New Year celebration."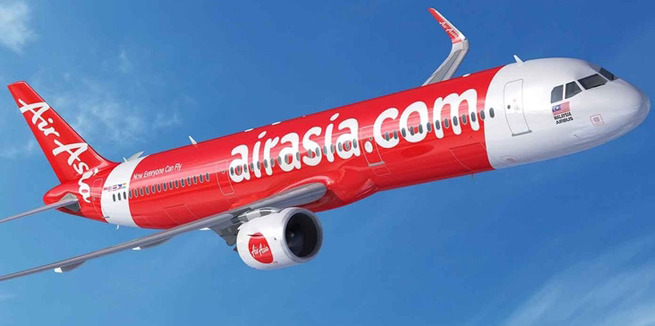 During the festive period and travelling peak season, all guests are encouraged to conduct self check-in via the website or on mobile devices and the kiosks at the airport; and arrive at the airport at least 3 hours prior to flight departure with boarding pass readily printed for a smoother and faster travel experience. For guests with baggage to check-in, it is important to note that baggage drop counters close 60 minutes before flight departure.
All guests should pre-book sufficient baggage allocation as well as their favourite inflight meals from the Santan Menu to enjoy greater savings and avoid disappointment. Guests can log on to 'Manage My Booking' on airasia.com or the AirAsia mobile app to add more baggage allocation up to 4 hours before the scheduled time of departure; or pre-book their inflight meals from only RM10 with a complimentary beverage up to 24 hours before flight departure.
Sectors
Flight No.
Dates
Kuala Lumpur - Singapore
AK 9729 / AK 9721
26 – 27 Jan 2017
Singapore – Kuala Lumpur
AK 9728 / AK 9721
30 – 31 Jan 2017
Kuching - Singapore
AK 9581
30 – 31 Jan 2017
Singapore – Kuching
AK 9580
26 – 27 Jan 2017
Penang – Singapore
AK 9485
30 – 31 Jan 2017
Singapore – Penang
AK 9486
26 – 27 Jan 2017
Kuala Lumpur – Tawau
AK 9192
25 – 27 Jan and
30 Jan – 1 Feb 2017
Tawau – Kuala Lumpur
AK 9193
25 – 27 Jan and
30 Jan – 1 Feb 2017
Johor Bahru – Miri
AK 9030
26 Jan and 31 Jan 2017
Miri – Johor Bahru
AK 9031
26 Jan and 31 Jan 2017
Johor Bahru – Sibu
AK 9164
25 – 27 Jan and
29 – 31 Jan 2017
Sibu – Johor Bahru
AK 9165
25 – 27 Jan and
29 – 31 Jan 2017
Kuala Lumpur – Penang
AK 9112 / AK 9116 / AK 9942
25 – 27 Jan and
30 Jan to 1 Feb 2017
Penang – Kuala Lumpur
AK 9113 / AK 9117 / AK 9943
25 – 27 Jan and
30 Jan to 1 Feb 2017
Kuala Lumpur - Sibu
AK 9242
25 – 27 Jan and
30 Jan to 1 Feb 2017
Sibu – Kuala Lumpur
AK 9243
25 – 27 Jan and
30 Jan to 1 Feb 2017